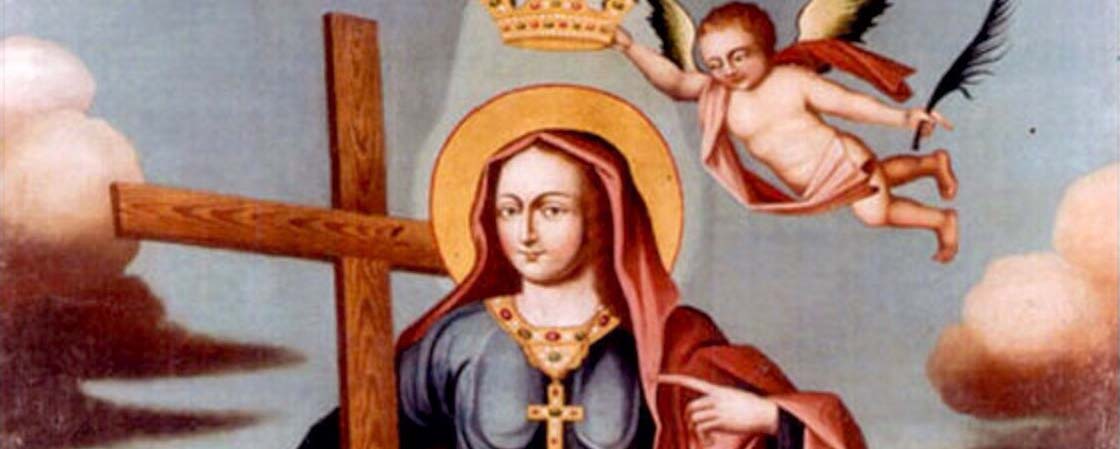 This week the Armenian Church celebrates some of its most precious and beloved saints – Sts. Hripsime, Kayane and Gregory. St. Hripsime was a Roman nun, known to be extremely beautiful which was noticed by emperor Diocletian. To avoid his advances she, along with her community, fled their homeland, seeking refuge first in Alexandria and then in Armenia. They might have thought that their struggles were behind and that right there, under the protective shadow of biblical Mount Ararat, they could renew their lives, rebuild their community and resume a life of prayer and preaching. Unfortunately, as we know, the persecution they experienced thus far was nothing compared to what they were about to experience. The news of Hripsime's beauty soon reached the Armenian king Tiridates who proceeded to pursue her. The history was repeating itself for Hripsime. But the brave bride of Christ was not about to break her vows of chastity and celibacy. Consequently, St. Hripsime, St. Kayane and the rest of the nuns were tortured and killed.
Shortly after these gruesome events, the Armenian king and his household fell sick, which was attributed to a divine punishment. Despite all efforts, there was no doctor, no cure and remedy that could heal the king. Eventually, they remembered about St. Gregory who had been imprisoned for twelve years in the pit of Khor Virap for his Christian faith, perhaps hoping that St. Gregory, being a Christian and a holy man of God would be able to give them absolution and heal them. Yet, St. Gregory asked them to seek the intercessions of the martyred nuns, "Ask them to pray to God for His mercy on you" (Agathangelos, History of St. Gregory and the Conversion of Armenia., Part 2), he encouraged them. Then, he made a very profound statement, "She was martyred so that you might be healed". The king had to be healed through and because of the sacrifice of St. Hripsime. The wounded, tortured and killed nun was now the healer.
Why is it that sacred shrines and churches are built in the places where Christian martyrs were tortured, killed and buried? Why is it that Christians attribute healing properties to the relics of the martyrs' broken bodies and bones? Why the ultimate symbol of healing and salvation of our faith, the holy cross, is also an instrument of pain and suffering? How and why do we see healing qualities in pain and how is pain and suffering transformed into healing like we see the story of St. Hripsime?
We have all experienced seeing someone close to us suffer and struggle without being able to help them. Driven by love, our natural instinct is to step in, to do everything we can possibly imagine and think of in order to help them. We pour our hearts and souls into our efforts, invest ourselves emotionally and mentally in their struggle, we try to notice and grab on any and every sign of positivity and progress. Yet, so often it might feel like we simply don't have enough strength to hold and contain their pain, enough power to pull them out of their struggle and pain. Moreover, sometimes the very people we try to help might actually not appreciate our efforts, not cooperate, reject help, mistreat and even become hostile and hurt us. Every time we step into the role of a rescuer, healer or reconciler, we expose ourselves to pain and suffering.
Christianity has no secret or magical way to transform pain into healing. The suffering and pain of a loved one are very real and there are no quick and easy solutions or shortcuts. However, there is one radical difference in how we see and understand the possibility of transformation of pain into healing, how we as rescuers and supporters can nurture and heal when there is no hope or cure. When we step in to help, to support and bring-forth healing, we don't rely on our abilities to do so, but we give them the hope and strength of Christ. When we do so with faith and trust in the good Lord who loves mankind and the world for which He gave his own life, we project His healing, we become instruments through which the divine, healing love starts flowing and reaching our loved ones. When we give hope and embrace the broken hearted and the difficult, those that hurt and are misunderstood, the repulsive, the wicked and liars, we set the healing miracle of God into motion. In Christianity there is no place for pain, meaningless suffering and sadness. Christianity is about joy, love, healing and salvation in our Lord. Through our faith in him we can heal and transform any darkness and shadow into light, hopelessness into hope and sadness into joy.