Our Pastor, Rev. Fr. Voski Galstyan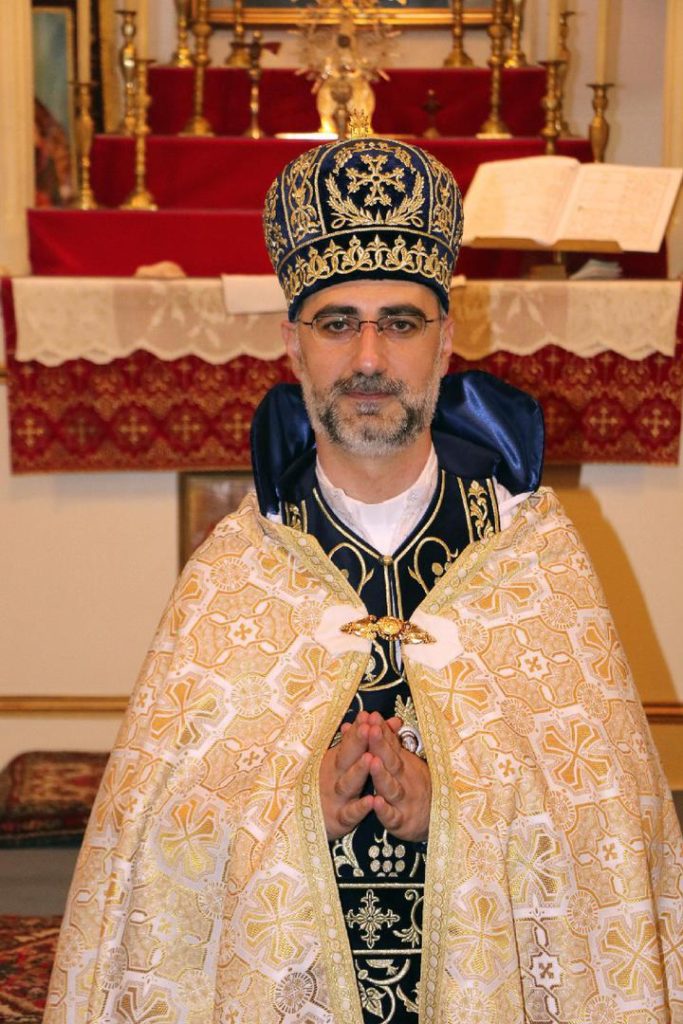 Rev. Fr. Voski Galstyan was born in Yerevan, Armenia on May 8, 1975. In 1989 he started serving in St. Hovhannes Church in Yerevan as an acolyte. He studied in the Gevorkian Theological Seminary of the Mother See of Holy Etchmiadzin from 1991-1995. In 1996 he worked in Gandzasar Theological Center in Yerevan, Armenia where he translated a number of writings by Annania Narekadsi from classical Armenian to modern Armenian.
In 1997, by the invitation of His Eminence Abp. Khajag Barsamian, Fr. Voski moved to USA to continue his education in Concordia College and St. Vladimir's Seminary. From 1997 to 2006, he served in St. Vartan Armenian Cathedral in NY. During the same period, he also worked in the Diocese of the Armenian Church of America in the departments of ACEF, ANSEF, Zohrab Center and FAR. In 2003 Archbishop Khajag Barsamian ordained him as a deacon in St. Vartan Armenian Cathedral. Fr. Voski studied in St. Nersess Armenian Seminary from 2016 to 2018 and completed a Clinical Pastoral Education (CPE) program at Scarborough General Hospital in Toronto, Canada. After finishing his studies in St. Nersess, he participated in an internship program under the supervision of Rev. Fr. Diran Bohajian at St. Leon Armenian Church in Fair Lawn, NJ.
Ordained a priest by Bishop Daniel Findikyan in July 2019, and given the priestly name "Voski", he now serves as the pastor to St. George Armenian Church in Hartford, CT.
Fr. Voski and his wife Margarita have three children, Alexander, Emma and Michael.