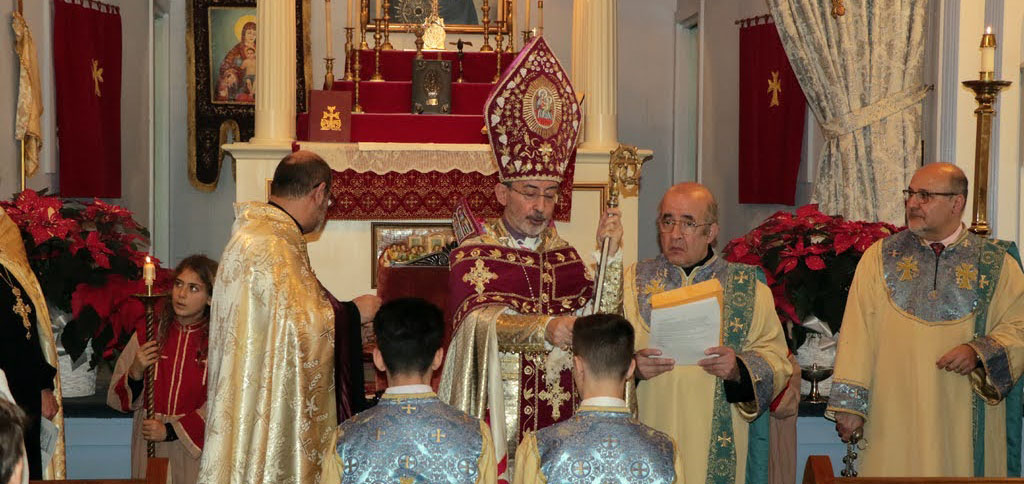 Acolyte and Deacons' Training Programs
The Acolyte and Deacon's Training programs train interested candidates in the liturgical ministry of the Armenian Church. Using Diocesan resources, candidates are trained in various aspects of the Armenian Church liturgy, including hymns, incensing, processions, vestments, public reading and chanting of scriptures and others.
Successful completion of the various stages of the programs and per the recommendation of the Pastor and approval of the Primate, candidates receive the honor of blessing and ordination to the various ranks of the Armenian Church service.
Please contact the Church Office at 860-956-5647 for further information regarding these programs and to sign up.
Our Altar Servers
Dn. Ashot Ghokasiyan, Sub-Deacons: Christopher Moroz, Hagop Melkonyan, David Sardaryan. Altar Server: Aram Galoyan