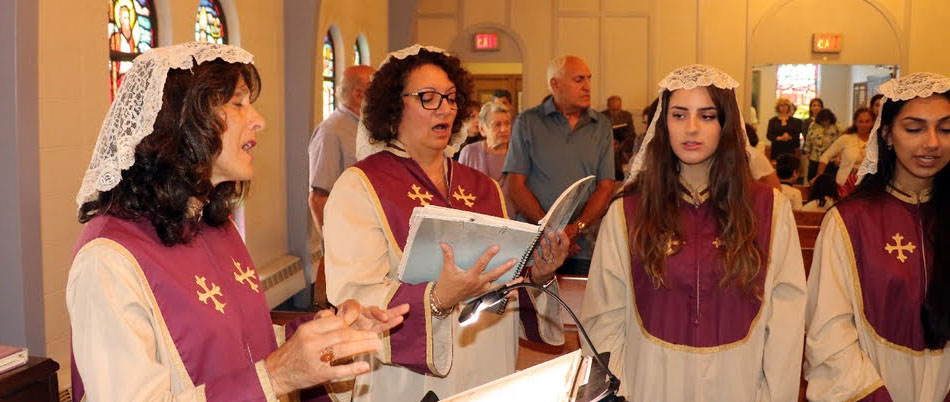 The Choir is a vital part of the church service. The Choir members are the leaders in singing of our hymns and encouraging the congregation to join in as well, which spiritually uplifts our hearts and souls. The hymns of the Armenian Church are some of the most beautiful. The beauty of our hymns is expressed through our singing and worship. We encourage everyone in our community, who is interested in joining the Choir, to contact Andrea Karanian, Choir Director at 860-673-9325 or e-mail: [email protected]. All are welcome!
Mission:
To participate actively in all church services;
To bring glory to God through worship and music;
To benefit individually and collectively from our musical heritage as handed down to us by our church forefathers;
To encourage and work for the advancement of the rich Armenian musical culture and the presentation of same for the enlightenment and education of Armenians and non-Armenians alike; And to instill the love of Armenian music in the hearts of the young Armenian-Americans in our community.
Choir Director: Andrea Karanian
Choir members: Christine Shooshan, Gregory Norsigian, Veronica Sardaryan.