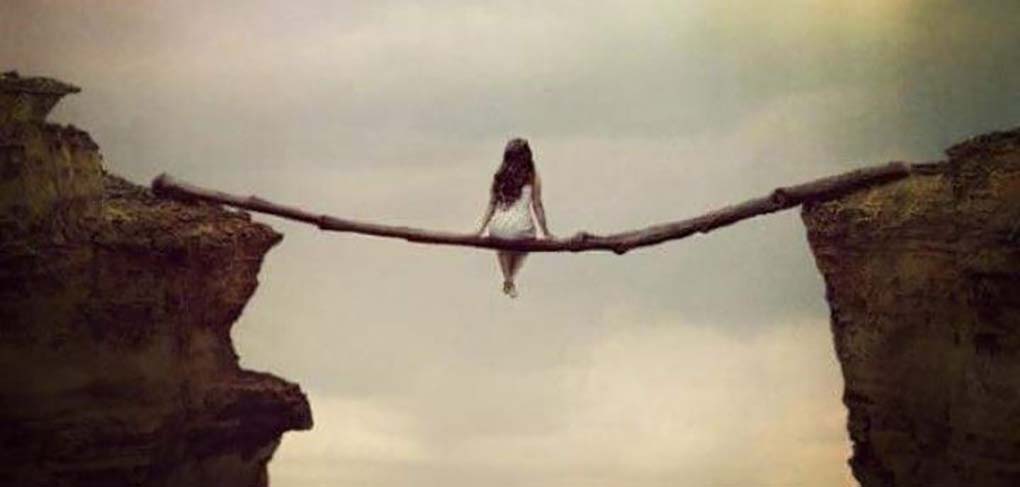 When we read biblical stories about great miracles we are often captivated by the divine, the extraordinary, the miraculous. It is sometimes very easy to overlook the important role and function a simple human being plays in the realization of great miracles.
Today's Gospel reading is extraordinary, because very intentionally and clearly it highlights the role of Elizabeth, the mother of John the Baptist, in St. Mary's life. The story of miraculous annunciation where the angel of the Lord appears to St. Mary is followed by and is deeply connected with the story of St. Mary's visit to Elizabeth.
The connection is undoubtedly intentional and was noticed by the church fathers and modern commentators of the Scriptures. These stories are radically different, but both are about an encounter, one with the divine and heavenly creature and the other one with an ordinary human being. What does the Gospel try to show and remind us about by placing these stories together and connecting them?
St. Mary was just a teenager when the angel appeared to her and announced that she was chosen to be the Theotokos, the God bearer, Astvadsamayr. Yes, she embraced and accepted the message, but her heart was probably also bursting with joy that she could not quite describe, process and fully understand. She was after all a mere human just like any of us. Perhaps she also had questions, concerns. Perhaps, she simply needed someone to share the immensely spiritual and extraordinary experience she went through. St. Elizabeth was the person who was able to understand and support her.
Elizabeth of course was not the only person in St. Mary's life who supported, understood and trusted her vision and calling. What would happen if there was no one to support St. Mary? Would she be able to carry this important calling all alone? We don't know. But we do know that at no point was St. Mary alone or lonely.
But for millions of people, wonderful people all around us, this is not the reality they live in. While they might be physically close and next to us, someone we think we know closely and intimately – they, in fact, might be in a place so dark and sad that there was not even a word to describe it until William Shakespeare came along, coined the term and created the word 'loneliness'.
Recently, I came across a movie on Netflix titled "God knows where I am". It is about Linda Bishop, a loving mother, well-educated and happy woman. But then, at some point Linda's life is turned upside down when she starts struggling with mental health. Eventually, it became too much to deal with for her friends and family. Slowly but steadily Linda lost touch with everyone she loved, cared about and found herself all alone. Linda was now a prisoner of loneliness, forgotten by everyone.
When her body was finally discovered in an abandoned house nobody knew who she was, her body was marked by cold and starvation. Her diary was found next to her body, documenting in detail her journey of starvation, loss of sanity and loneliness. For a very long time this wonderful creature of God was living in this abandoned house, surrounded by neighbors and happy families, starving all alone, writing to God and asking, begging for help. Yet, there was nobody to help, nobody even knew there was a person living in that house.
Loneliness is an epidemic, flesh eating, soul feeding disease of our modern society. With  the rapid and alarming increase in the number of people affected by loneliness every year, it becomes important and urgent for us to be fully aware of the dangers it poses for our lives, our spirituality, mental and physical well-being. Ironically, this takes place when our lives are more connected than ever, at an age when human contact and interaction is a mere click away, at a time when people surrounded by friends and loving family are all alone, when surrounded by thousands of friends in cyberspace people don't have a single real relationship in their lives to which they can turn to for support, not a single soul they can open the depth of their heart to. Our world increasingly turns into a cosmic orphanage of very lonely people.
None of us are immune to loneliness, our little parish and its parishioners struggle with it daily just like everyone else. In our next sermon we will talk about the impact of loneliness on our faith and overall well-being. Today, let's reflect and recognize that ministry to the lonely and those exposed and at high risk of loneliness as something real, something urgent that requires our engagement and support especially in this time of isolation and separation.
Who are the lonely people in our lives and in our community? How can we find them? How can we help them if they don't come to us first? And here I think we have to be proactive and also adopt a preventive approach. We keep in touch with those at high risk by becoming a caring, listening and healing presence for them. We do so by reaching out to those who recently went through a trauma, loss, unexpected turn of events, the elderly, parishioners who live in nursing homes and assisted living facilities,  the sick, individuals that live alone, the marginalized and separated, the outcasts and those we did not see or hear from for a long time. God has a plan for each and every one of them, yet He needs you and me to carry his plan and his miracle to them.