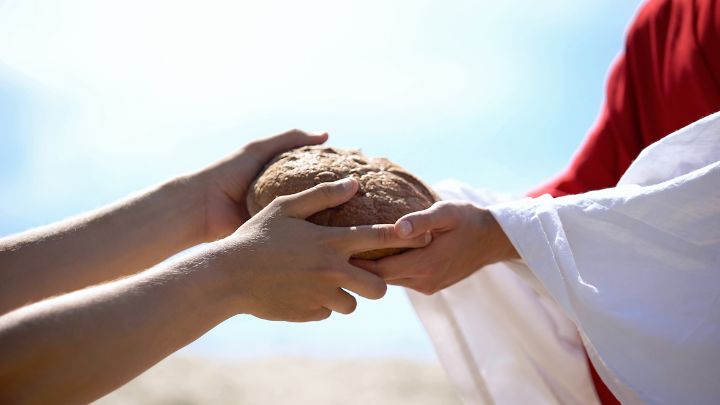 The Sisters of Mercy are a group of dedicated women of faith who embody the spirit of servitude and devotion. Today, I would like to share with you their mission statement and invite us all to reflect on its spiritual message. "The Sisters of Mercy envision a just world for people who are poor, sick, and uneducated.  The Sisters of Mercy are women of faith who commit our lives to God and our resources to serve, advocate and pray for those in need around the world." I think their mission statement resonates deeply with the essence of our Christian faith; to commit our lives to God, serving and advocating for those in need. It is a calling that each one of us, as followers of Christ, should aim to follow in our lives.
Often, in our capacities as individuals and as collective parishes, we come across circumstances where pain and suffering pervade. We observe people grappling with hunger, illness, and deprivation. However, we sometimes choose to be indifferent, not out of a lack of compassion, but from a sense of powerlessness and discouragement. We may feel that our resources, time, energy, and strength are simply not enough to make a tangible and meaningful difference. Our human instinct to evaluate the magnitude of the problem sometimes paralyzes our will to act. Yet, we must remember that it is not always the size of our resources, but the depth of our faith and commitment that makes the true difference.
In this Sunday's Scripture reading, we encounter the miraculous event detailed in Matthew 14:13-21, the feeding of the five thousand. This narrative presents a scenario similar to what we often face. When faced with a multitude of hungry followers, the disciples lamented their inability to feed them. They had only five loaves of bread and two fish, surely not enough to cater to such a large crowd. But when given to Jesus, He blessed and multiplied what seemed meager to the human eye, transforming it into a bounty that fed the multitude. This miracle serves as a reminder that with faith and in the hands of our Lord, what seems inadequate, can become more than enough.
Today, I invite each of us to reflect on the theme of our sermon that 'a little with God is more than much without Him'. Let us not be discouraged by the enormity of the problems around us, nor underestimate the power of even our small contributions. If we step forward and answer the call of Jesus to serve the poor, the hungry, the neglected, the wounded, the helpless, and the hopeless, our efforts will never be in vain. God does not require or expect us to be ample in resources, but abundant in faith. He will take whatever little we have to offer – our time, talent, skills, or even just our willingness – and magnify it with the power of his presence. Our 'little' can become 'much' when we place it in the hands of God. He will empower us to reach, heal, and impact the lives of multitudes. Through His grace and mercy, our small acts of service can generate waves of change, proving that a little with God is indeed more than much without Him. Amen.