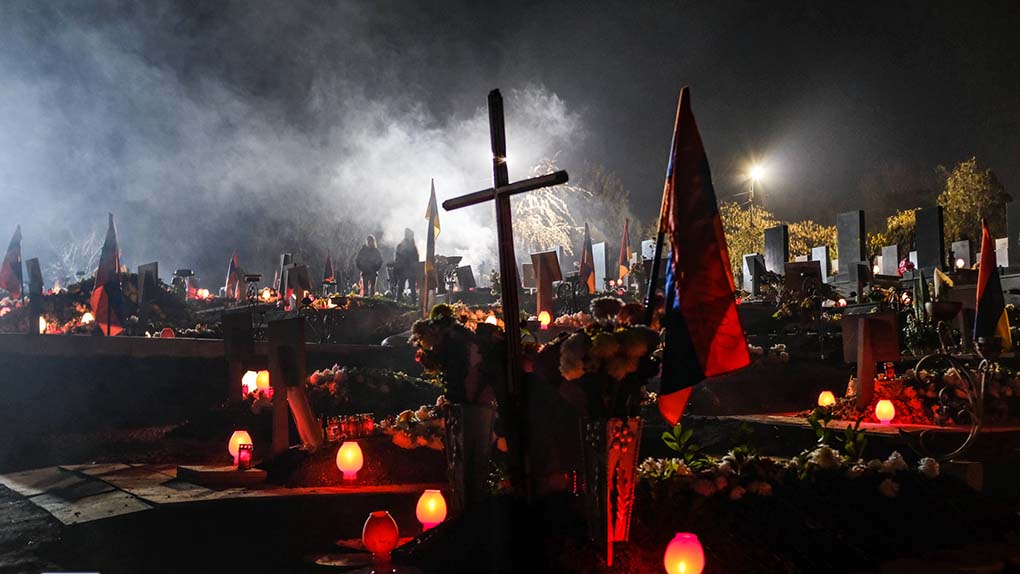 Today, we celebrate the Armenian Army. What a beautiful coincidence that during the next two weeks, we will also be celebrating and remembering many of the beloved Warrior Saints of the Armenian Church and Armenian nation – St. Sarkis the Warrior and his son St. Mardiros (Jan. 30), St. Adom (Feb. 1), Sukiassians Martyrs (Feb. 2), St. Ghevond (Feb. 9) and St. Vartan (Feb. 11).
For centuries Armenian have treasured their memory by building and dedicating churches and schools to them, naming their children after them, educating generations and forging the soul of Armenian identity in the fiery furnace of our Warrior Saints' memory.
Today, the bodies of our modern Warrior Saints rest in the cold ground of Yerablour. No churches were dedicated to them, no beautiful icons and stained glass windows created and consecrated in their memory. People responsible for the lost war and Artsakh told us that we lost because the Armenian soldier retrieved, abandoned his position, disobeyed the orders and was demoralized by fear of the enemy. Lies, lies, endless and shameful lies to cover own failures, fears and inabilities ….
Do not let the darkness of their lies and manipulations cloud the light of your sanctified and beautiful souls, beloved and dear Armenian soldiers. We know that you never retrieve, abandon and betrayed your country. Know that the memory of your martyrdom will forever stay lit in the heart of your nation and church.
Like the martyrs of the Vartanants you were outnumbered, overpowered and betrayed by your own. But you fought until your last breath, fought without hesitation or doubt. And even though the battle was lost like in Avarayr, we know that your souls will continue to fight through generations of Mamigonians until our sacred Fatherland is restored and healed in peace, justice is restored, the darkness of shame and humiliation vanish from our borders and hearts.