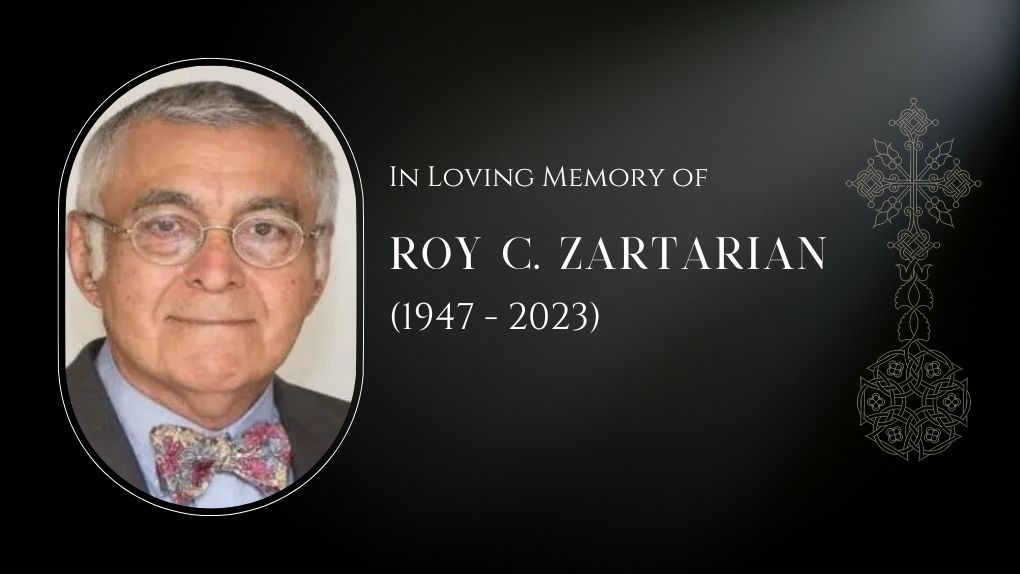 Roy Charles Zartarian, former Mayor of Newington, died Monday, April 17, 2023 after a long illness. Born in Hartford in 1947, he was the son of the late Attorney Charles R. and Margaret (Rustigian) Zartarian. He was a graduate of Bulkeley High School and Trinity College in Hartford.
Roy worked for the Town of Newington as Information Systems Director, retiring in 2011. He was a man of many interests and talents. A longtime member of the Hartford Audubon Society, Roy was an avid birder. He was the former president of the Connecticut Butterfly Association and for several years led an annual butterfly walk at Cedar Hill Cemetery enjoyed by participants of all ages. The highlight of his year was always his annual vacation at Eagle Camp in South Hero, VT near Lake Champlain.
Roy was an advocate for preserving natural habitats and a leader in two grassroots campaigns, Save Cedar Mountain and Save Mill Pond Park. His involvement with these successful initiatives sparked his interest in local politics and he ultimately served two terms as Newington's mayor from 2015 to 2019.
Roy was an award-winning amateur photographer and a culinary enthusiast who treated friends to specialties like spaghetti carbonara, stuffed grape leaves and his much-requested ricotta cheesecake. Roy was a dog lover and formed an instant bond with every dog he met, the strongest being with his beloved chocolate lab Max and his step poodles Madison and Carley. He was a member of Grace Episcopal Church in Newington where he had served the church in several roles.
Throughout his retirement years, he supported and volunteered for many organizations in Newington including the Senior Center, Meals on Wheels, the Lucy Robbins Welles Library and the Community Emergency Response Team.
Roy was proud of his Armenian heritage and a passionate advocate for the recognition and acknowledgment of the Armenian Genocide perpetrated by the Ottoman Turks. His father and grandfather were survivors of this atrocity.
Roy faced his illness head on with strength, courage and a sometimes maddening stubbornness. True to form, he issued a "No Tears" edict in his final weeks and did his best to help family and friends abide with his unique sense of humor. He is survived by his sisters Anne Zartarian of New York City, NY and Charlene Zartarian of Larchmont, NY and his partner Dr. Kathleen-Marie Clark of Newington as well as many cousins and close friends.
The family would like to thank the entire team at Middlewoods of Newington for their extraordinary care and support. And, a heartfelt thank you to Dr. Helaine Bertsch for her caring guidance and visits which meant so much to Roy.
Relatives and friends are invited to call on Thursday, April 20th from 5:00 to 8:00 PM at Duksa Family Funeral Homes at Newington Memorial, 20 Bonair Ave. in Newington. Roy's funeral will be held on Friday, April 21st at 11:00 a.m. at Grace Episcopal Church, 124 Maple Hill Ave. in Newington.
Contributions in Roy's name may be made to PROJECT SAVE, www.projectsave.org, (click the join button), an organization committed to protecting and promoting Armenian history through photography. To leave an online remembrance or for directions to the funeral home, please visit www.duksa.net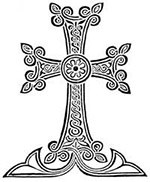 May God rest the souls of the departed and comfort the members of their families.
Տէրը լուսաւորէ ննջեցեալներու հոգիները, եւ Սուրբ Հոգիի մխիթարութիւնը պարգեւէ անոնց հարազատներուն: