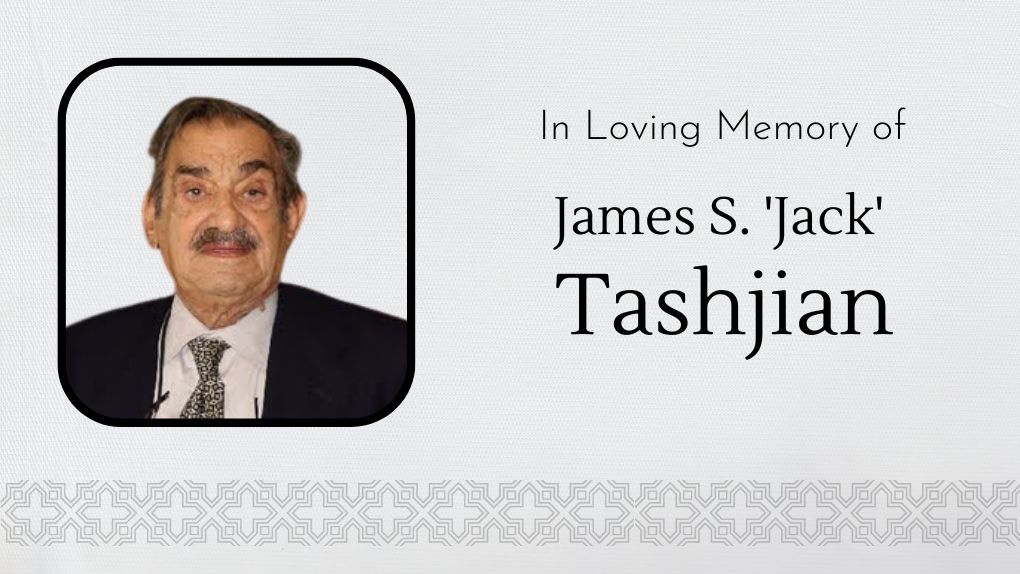 James S. "Jack" Tashjian, 90, beloved husband for 53 years of the late Julia H. (Zakarian) Tashjian, passed away peacefully on Friday, August 5, 2022.
James was born in Bridgeport, son of the late Garabed and Heghine (Godosian) Tashjian, graduated from Bullard Haven Technical School, and received his Associates Degree from the University of Hartford. He proudly served his country in the United States Navy during the Korean War. James was employed with the Town of Windsor in the Public Works Department, retiring after over 25 years of service. He was a faithful member of St. George Armenian Apostolic Church in Hartford for over 60 years and dedicated a large portion of his life to serving the parish. James was the longest standing member of the Knights of Vartan-Gamsaragan, a lifetime Mason with Washington Lodge #70, and was an officer with the Governors Foot Guard. He was also a volunteer fireman with the Hayden Station Fire Department for many years.
James was a loving husband, father, grandfather, uncle, and dear friend. He will fondly be remembered as a man who was generous with his time, talents, and resources, and loved spending time with his family and friends. James was an extremely hard worker and was dedicated to his job and the Town of Windsor.
James enjoyed tending to his vegetable garden and loved hosting the family gatherings in his backyard. He was an avid bowler, and when his children were younger, he coached Little League. In his retirement, James and Julia loved to cruise together and spend quality time with their grandchildren.
James is survived by his children, Sherri Vega and her significant other Jeff O'Donnell of Windsor, James Tashjian and his wife Vicki of Florida, Lisa Tashjian of Florida, and Charles Tashjian and his wife Laura of Sandy Hook; his siblings, Henry Tashjian and his wife Helen, and Rose Avakian; his grandchildren, Rosanne, Julie, Marissa, Nicholas, Jacob, Noah, and Sarah; and many nieces and nephews.
In addition to his parents and dear wife, Julia, he was predeceased by his son-in-law, Juan Vega; his brother, Benjamin Tashjian and his wife Shirley; and his brothers-in-law, Herbert Avakian and Jacob Zakarian.
His family will receive friends on Wednesday, August 10, 5-7 p.m., with a wake service to start at 7 p.m., at Carmon Funeral Home, 807 Bloomfield Ave., Windsor. A Funeral Service will be held on Thursday, August 11, 11 a.m., at St. George Armenian Apostolic Church, 22 White St., Hartford.
Burial, with Military Honors, will follow in Windsor Veterans Memorial Cemetery.
Donations in memory of James may be made to the St. George Armenian Apostolic Church, 22 White St., Hartford, CT 06114.
To leave a condolence for his family, visit www.carmonfuneralhome.com.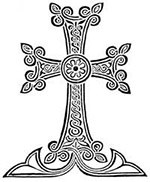 May God rest the souls of the departed and comfort the members of their families.
Տէրը լուսաւորէ ննջեցեալներու հոգիները, եւ Սուրբ Հոգիի մխիթարութիւնը պարգեւէ անոնց հարազատներուն: