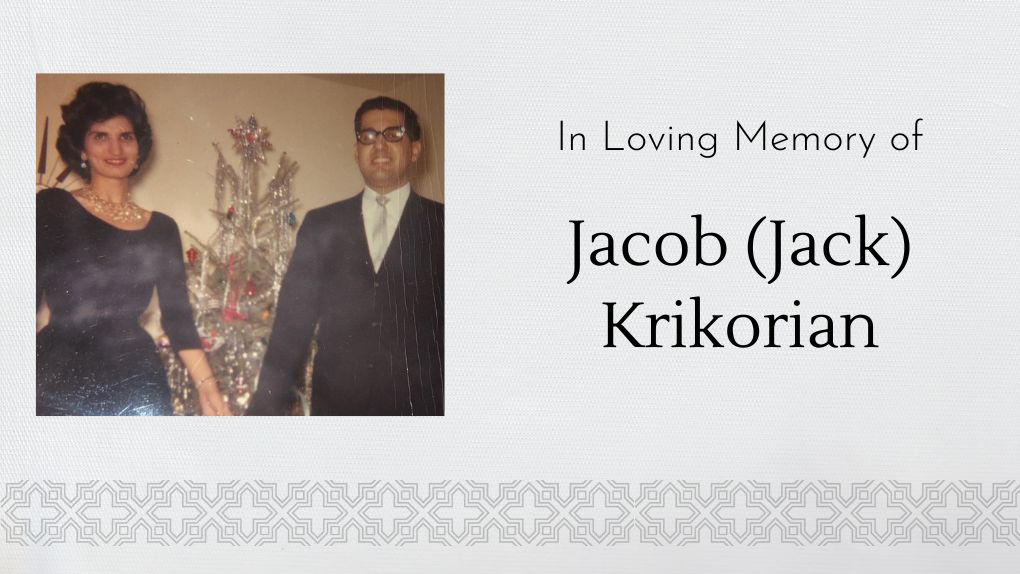 Jacob (Jack) Krikorian, 88, of West Hartford, beloved husband of the late RoseMary Krikorian, son of the late Jack and Mary Krikorian, passed away peacefully on July 13, 2022 at The Reservoir in West Hartford. Jack is survived by his son Alex and his wife Andrea, and his grandchildren, Calvin and Max. Dear brother of Mary Weiser and the late Bertha Meyers, Sophie Lachin, Michael Krikorian, and Susan Sabonjian. He is also survived by numerous nieces and nephews.
Jack graduated from Braddock High School in Braddock, PA and then graduated from the University of Pittsburgh. He also served in the U.S. Army. He was employed by Stanley Works from 1969 until his retirement. He was a long-time member of St. George Armenian Church in Hartford, CT where he served for many years in numerous positions on the Parish Council. In addition, he was a member of the Knights of Vartan for several decades. He was an avid stamp collector, jazz album collector, and enjoyed gardening. He enjoyed completing the NY Times crossword puzzles.
A funeral service will take place on Tuesday, July 19th at 10:00 a.m. at St. George Armenian Church, 22 White Street, Hartford, CT. Burial will be private. Memorial donations may be made to St. George Armenian Church.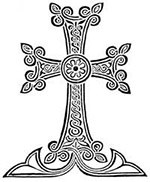 May God rest the souls of the departed and comfort the members of their families.
Տէրը լուսաւորէ ննջեցեալներու հոգիները, եւ Սուրբ Հոգիի մխիթարութիւնը պարգեւէ անոնց հարազատներուն: