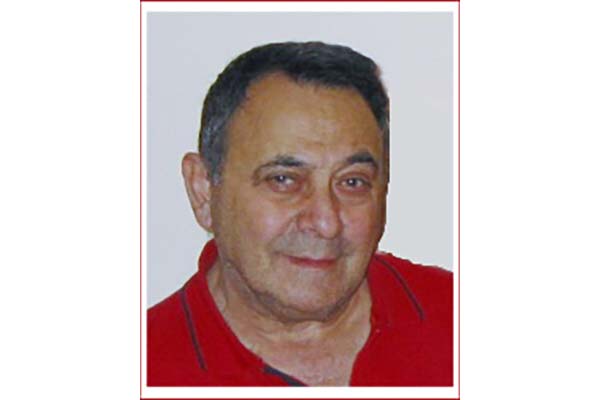 Gevorg Zhamkochian, 78, of Newington, CT passed away Friday, March 02, 2018 in Hartford Hospital after a long struggle with congestive heart failure.
Gevorg was born in 1939 in Yerevan, Armenia to his father Haikaz Zhamkochian, prominent historian, dean of History faculty of Yerevan State University & loving mother Vartuhi Nalbandian both from Malatya, Turkey (formally Western Armenia) & survivors of Armenian genocide.
Gevorg studied chemistry in Yerevan State University & earned his PhD in Moscow, Russia. Gevorg had a long distinguished career in a field of organic chemistry. Gevorg along with his wife & kids moved to the United States from Soviet Armenia in 1990. At the end of his career he worked at Solutia Inc. Springfield, MA.
Gevorg leaves behind his beloved wife & soulmate Emma Avanesian, son Vahan Zhamkochian & daughter in-law Narine Sharkhatyunyan, daughter Lusine Zhamkochian-Lopez & son in-law Wilbert Lopez, & beautiful grandkids Emma, Teresa, Gevork, & Aram.
Visiting hours for family and friends are Monday, March 5, from 6pm-8pm at the Erickson-Hansen Funeral Home, 411 South Main St., New Britain, CT 06051.
A Funeral Service will be held at 10:00 a.m. on Tuesday, March 6, 2018 at St. George Armenian Apostolic Church, Hartford. Burial will follow at Maple Cemetery at 1164 Worthington Ridge Berlin, CT 06037