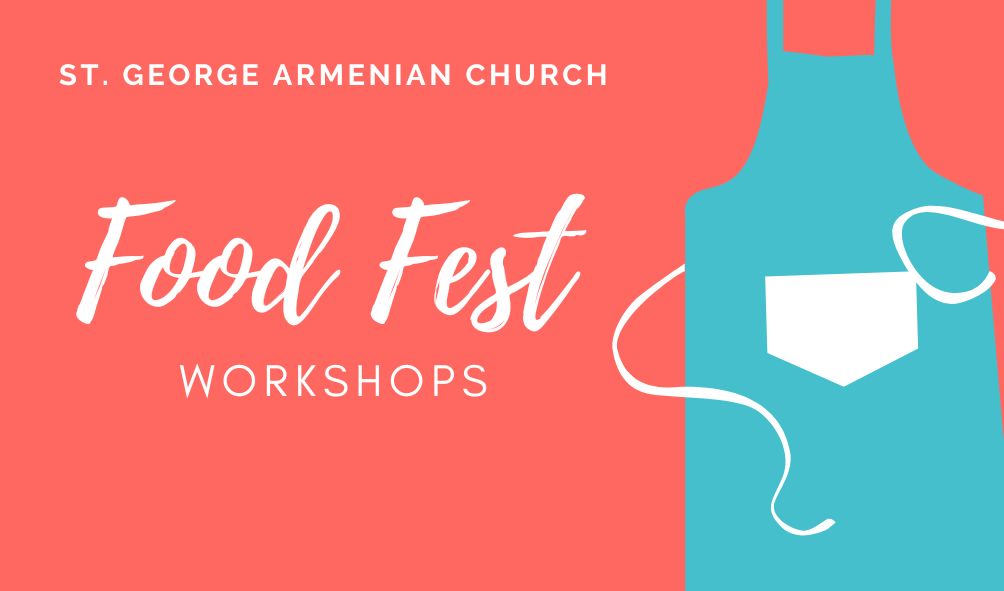 Event details
Wednesday | September 27, 2023
9:30 am
22 White Street Hartford CT 06114
Cynthia Messikian

Staff members
Hello Women's Guild and Friends,
The Food Fest 2023 date has been set for October 6 and 7. So, here we are asking our loyal members and friends to again join us on our many workshops whenever you are available. Please make a note of these dates on your calendar. As the workshop date approaches, reminders will be sent out. At that time we kindly request you inform us of your availability.
The schedule is as follows:
July 25, Tuesday, cheese boreg
August 1, Tuesday, spinach boreg and cheese
August 22, Tuesday, manti
September 12, Tuesday, manti
September 21, Thursday, cheese
September 27, Wednesday, choreg
October 2, Monday, yalanchee prep
October 3, Tuesday, yalanchee assembly
October 4, Wednesday, choreg
All workshops begin at 9:30, except for the cheese workshop which begins at 10:00.
Of course, if you have a commitment you could arrive later and/or leave earlier.
We will enjoy our time together while we create delicious Armenian cuisine….that's a promise!
And thanks so much….Cynthia