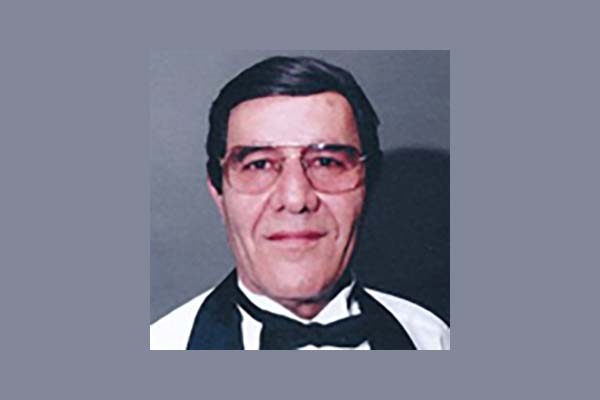 Dear Faithful,
With sorrow, we mourn the loss of Manuel Haghverdi, who passed away at the age of 83 on August 5, 2019, at his home surrounded by his family and friends.
On behalf of St. George Armenian Church and our community, we express our deep sympathies and sincere condolences to his wife Alice (Badal) Haghverdi; his son Eddie Haghverdi and his spouse Marik of Newington; a daughter, Elaine Chojnowski and her husband Thomas, also of Newington; a brother, Samuel Haghverdi of San Jose, CA; a sister, Aghvanik Haghverdi of Newington; two grandchildren, Romel and Andre Haghverdi, also of Newington; several nieces and nephews and his best friend of several years, Wilson Baba of Newington.
A graveside service was held Wednesday (August 7, 2019) at 12 Noon at West Meadow Cemetery in Newington. Carlson Funeral Home, New Britain, assisted with arrangements.
May our Lord grant rest to His good servant Manuel Haghverdi and remember him on His judgment day.
With prayers,
Rev. Fr. Voski Galstyan and the St. George Parish Council