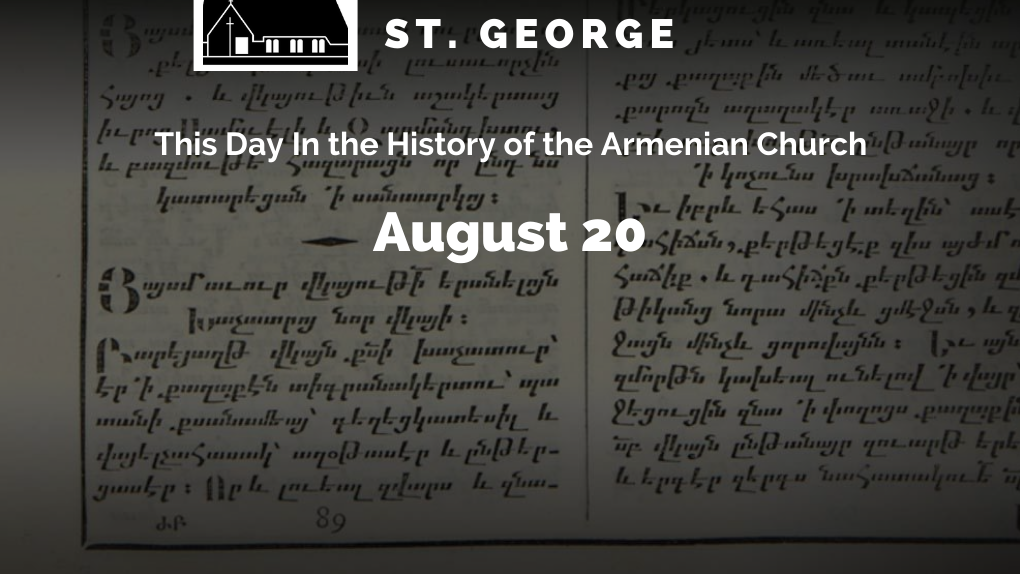 The modern western Christian is sometimes mesmerized, inspired and captivated by the stories of bravery, faith and martyrdom of early Christians. As for the Armenian Christianity and the Armenian Church, this was the reality it lived in, worshiped and practiced its faith for most its existence.
On August 20, 1659 Khatchatur, a twenty-year-old Armenian blacksmith, was seen drinking water and washing his face from a water fountain near a Mosque in Tigranakert. That was enough to spark an argument that quickly escalated into the mob capturing him and accusing him of sacrilege. Soon he was condemned to death, the governor tried to interfere and offered him a pardon by a way of conversion. But Khatchatur was not about to deny his Christian faith and heritage. He was tortured, dragged through the streets of Tigranakert and executed.
Respecting another person's faith is an integral part of any true faith. I am not sure why humanity, people of all faiths and religions have struggled with this so much, for so long.
Reference
Abp. M. Ormanian, Azgapatum, vol. 2, ch. 1719
Յասմաւուրք. 1834, vol. 2, p. 89
Հայոց Նոր Վկաները: 1155-1843, 1903, p. 720