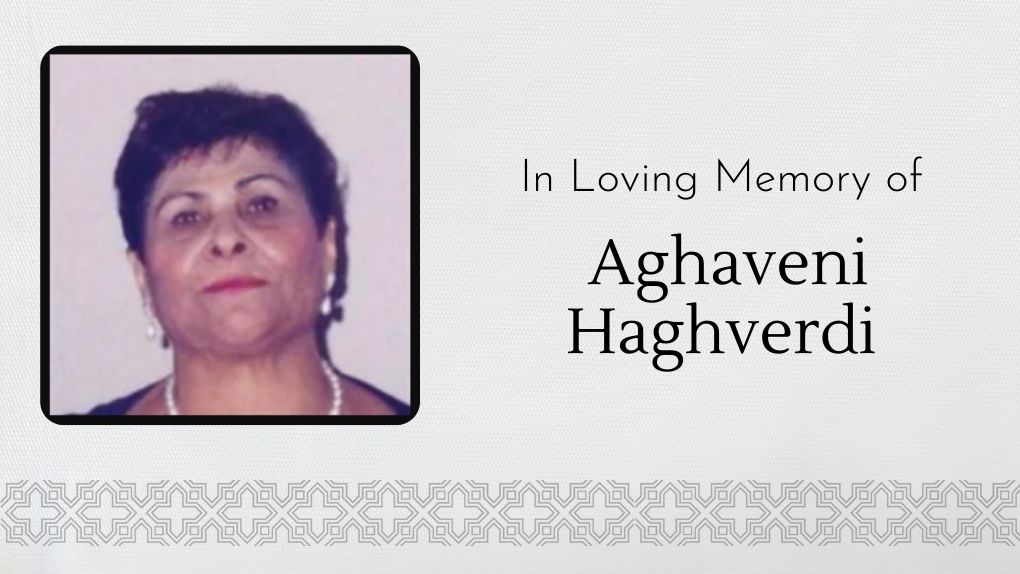 Aghaveni Haghverdi, 91, of Newington, widow of Andranik Balian, passed away Wednesday (January 12, 2022) at St. Francis Hospital and Medical Center in Hartford. Born in Urmia, Iran, she lived in Newington since 1993.
Aghaveni is survived by two sons, Joseph Balian and his wife Lilit of Newington; and Derik Balian of Glendale, CA; a daughter, Marik Haghverdi and her husband Eddie of Newington; a brother, Samuel Haghverdi of San Jose, CA; four grandchildren, Reneh Balian, Narek Balian, Romel and Andre Haghverdi; two great granddaughters, Lillian and Emily Balian; and several nieces and nephews. Besides her husband, she was predeceased by several brothers and sisters.
A Private Funeral Service was held with burial in West Meadow Cemetery, Newington.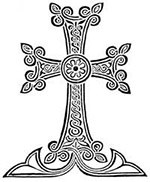 May God rest the souls of the departed and comfort the members of their families.
Տէրը լուսաւորէ ննջեցեալներու հոգիները, եւ Սուրբ Հոգիի մխիթարութիւնը պարգեւէ անոնց հարազատներուն: