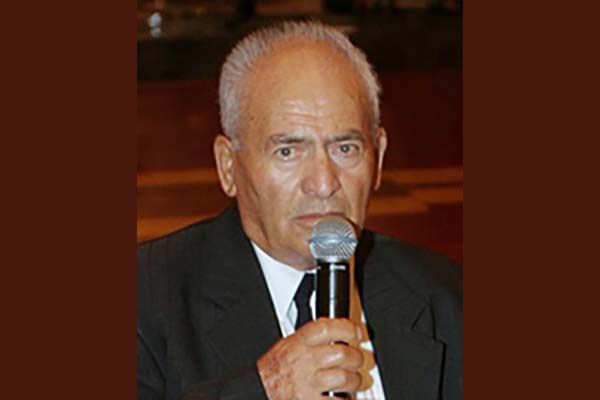 Tumas Zograbyan was born in 1920 to parents of Ghazaros and Ovsanna Zograbyan in Shourishkan, Iran. He received his early and secondary education in a local school within the region of Shourishkan. In 1947, at the age of 17, he moved to Tehran and gained skills as a welder, working for various companies. In 1955, he married Khatun Buniatyan and together they were blessed with three sons and a daughter. In 1972, the Zograbyan family moved to Soviet Armenia and settled in the city of Leninakan (current city of Gyumri). Two years later, the Zograbyan family relocated to Etchmiadzin. In 1991, the family once again moved by immigrating to the United States, settling in Glendale, CA.
Tumas was very religious, social, and a caring person. Every Sunday, he would walk to the local St. Astvadzadzin Armenian Church in Glendale and attended the Divine Liturgy. He was always full of interesting stories and musings. His passion however, was reciting poems. He also had a good voice and liked to sing Armenian folk songs. He appreciated mother nature and was an avid gardener; planting fruits, vegetables, herbs and flowers. He will be greatly missed.
He is survived by his wife Khatun, children; Rafi and his wife Lilik, Lida, Alfred, Fr. Gomidas & Yn. Ellen, grandchildren; Narek, Nairi, Arthur, Shoushanna, Shant, Thomas, Angel, Gregory, Anton.
Calling hours will be held on Friday, January 19th, at 7:30pm at St. Leon Armenian Cathedral, 3325 North Glenoaks Blvd. Burbank, CA. The Funeral service will be held on Saturday, January 20th, at 12:30 at Pierce Brothers Valhalla Memorial Park and Mortuary, 10621 Victory Blvd. North Hollywood, CA. Funeral will be followed by a memorial meal and reception at Elegante Banquet Hall, 10519 Victory Blvd, North Hollywood, CA 91606.
In-lieu-of flowers, memorial contributions can be made in his memory to St. George Armenian Church, Endowment Fund – Tumas Zograbyan, 22 White St. Hartford, CT 06114.