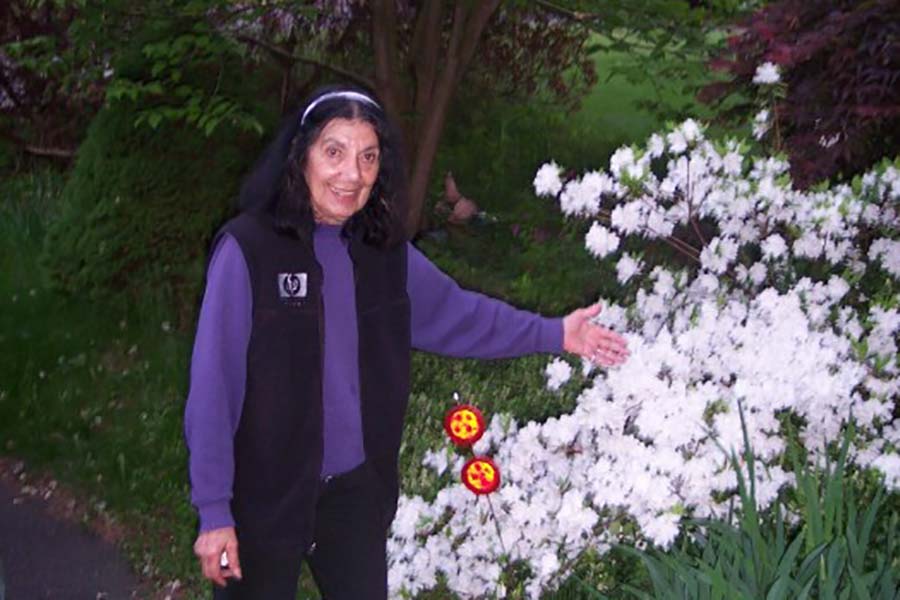 Alice Torosian Peterson 92 years old died on May, 11th, 2020 while a resident at Newington RR Rehab Center.
We thank the lovely caring staff who took care of her so well.  Unfortunately, she had tested positive for the Corona virus and passed away a week later.
Alice was born on May 25th, 1927 in New Britain,CT.  She was the daughter of George  and Rita Torosian.
She was buried on May 15th at Rose Hill Cemetery in a family gravesite near her parents. Rev. Father Voski Galstyan from St. Georges Armenian Apostolic Orthodox Church in Hartford officiated the beautiful burial service.
Alice was predeceased by her husband E. Donald Peterson.  She is survived by two sons E. Darrell Peterson (Holly) and Jamison D. Peterson and two daughters Leila P. Chaucer and Ramona Egan (Daniel).  Her grandchildren are Marcus Peterson, Jill Ann P.Granville (Carson), Benjamin Peterson (Agnieska) and Eric Peterson(Felicia), Alexander P. Chaucer(Kate), Seth T. Chaucer, Foster G. Egan and Willow Egan.  Her great grandchildren are Samantha J. Granville, James R. Granville, Samuel P.Chaucer and Jason M. Chaucer.  She also leaves her beloved cousins Virginia and Edward Souren Cholakian and many nieces and nephews.
Alice grew up in Norwalk, Ct and graduated at sixteen from Norwalk H.S. She was accepted at Smith College but because of WWII  ended up going to Katharine Gibbs Secreterial School which was close to the family home in Norwalk.  Alice worked for a couple years and then met a sailor at a USO dance.  They corresponded by mail until he called and asked her to come to California and get married.  He was a diesel engineer in the Pacific on a submarine.  Her Mother took her on a train to San Diego,CA and that is where they were married.
They later moved to CT and raised their children in Hartford and later Rocky Hill,CT. In Hartford for a time she worked  as the secretary of the Armenian Church.  She enjoyed ballet, gardening, music and art…but she was a good athlete and played on a volleyball team and was a member of a Bowling League.  Alice and her cousin Virginia enjoyed tag sales, museums and the beach.  She owned a little home at Carpenter's Beach Meadow in Matunuck, Rhode Island.  This little home that we called Alice's Palace was her sanctuary.  It was her little bit of heaven where she could read, listen to music and play cards, scrabble, or do puzzles!  She was always up for a lobster dinner at Champlin's in Pt. Judith.  Alice enjoyed her family and friends so much and they enjoyed her company, also. She is now with the Lord and her family is at peace.  Alice will live in our hearts and memories.