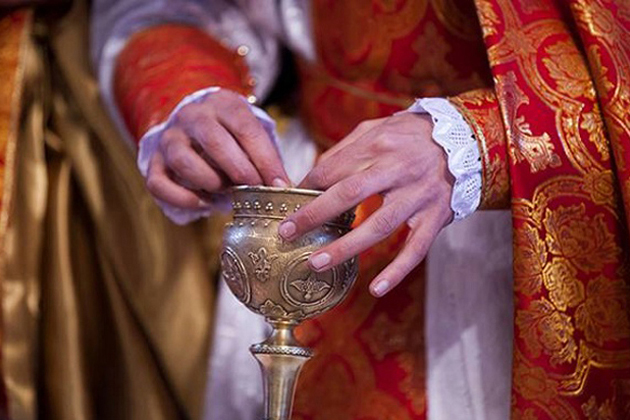 Some people have been taught that out of reverence for the Holy Sacrament, one should not chew the bread of Holy Communion but swallow it whole. Such a scruple is entirely unnecessary. In fact, in the famous "Bread of Life" discourse in John 6, Jesus says: "He who eats my flesh and drinks my blood has eternal life, and I will raise him up at the last day" [John 6:54].
The Greek word trogon, which has been translated, "he who eats," actually comes from a word that means to chew up. By using such a graphic word, the passage emphasizes that Holy Communion is not something spiritual or abstract, but literal and physical. So chewing it before swallowing poses no problem.
Source: Frequently Asked Questions on the Badarak, The Divine Liturgy of the Armenian Church by Michael Daniel Findikyan.